Welcome to Roll On Painting
Roll On Painting Offers Painting Services You Can Count On!
House Painting Services in the Port Sydney Area You Can Trust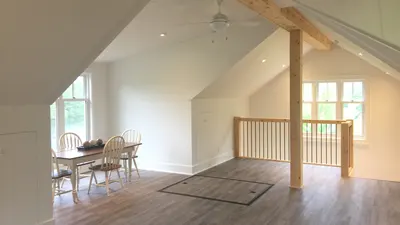 Ask your friends and neighbors in the Port Sydney area which house painters they recommend. Chances are they have heard of the high-quality results achieved by Roll On Painting. We pride ourselves on being the best house painters in Muskoka, Bracebridge, Port Carling, and Parry Sound. We are conveniently located near you and have been serving the Port Sydney area since 1999
Our house painting services will help you rediscover the beauty in your home. We will work with you to find the "wow" in color selection. From home trim painting to deck refinishing, we have the expertise to provide house painting services that amaze and delight. Call 705-787-1401 today. Ask us about customer reviews for Muskoka, Bracebridge, Port Carling, and Parry Sound or the Port Sydney area locations.
8 Reasons to Choose Roll On Painting for House Painting Services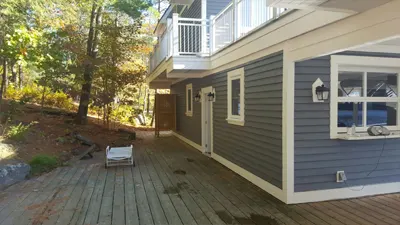 Fast and affordable house painting services from Roll On Painting in the Port Sydney area
Cost conscious painting quotes
Scheduling that puts you first
Minimal disruption to your life
Meticulous prep work
Amazing artistry in every stroke
Final walk through to find those final touches
Clean up that leaves your home looking great
Start with a Free Quote
At Roll On Painting, we are happy to give you a free quote. The cost of painting your home can be one of the top factors in selecting a painting contractor. Some painting companies in the Port Sydney area only provide a "ballpark" estimate. But at Roll On Painting we try to provide an estimate that covers the full cost including the price of painting and materials. Feel confident that you understand the complete cost of painting your house when you work with Roll On Painting. Call us today at 705-787-1401 to request a free estimate.